Winter Storm "Gail" to shock the North East with up to 2 FEET of Snow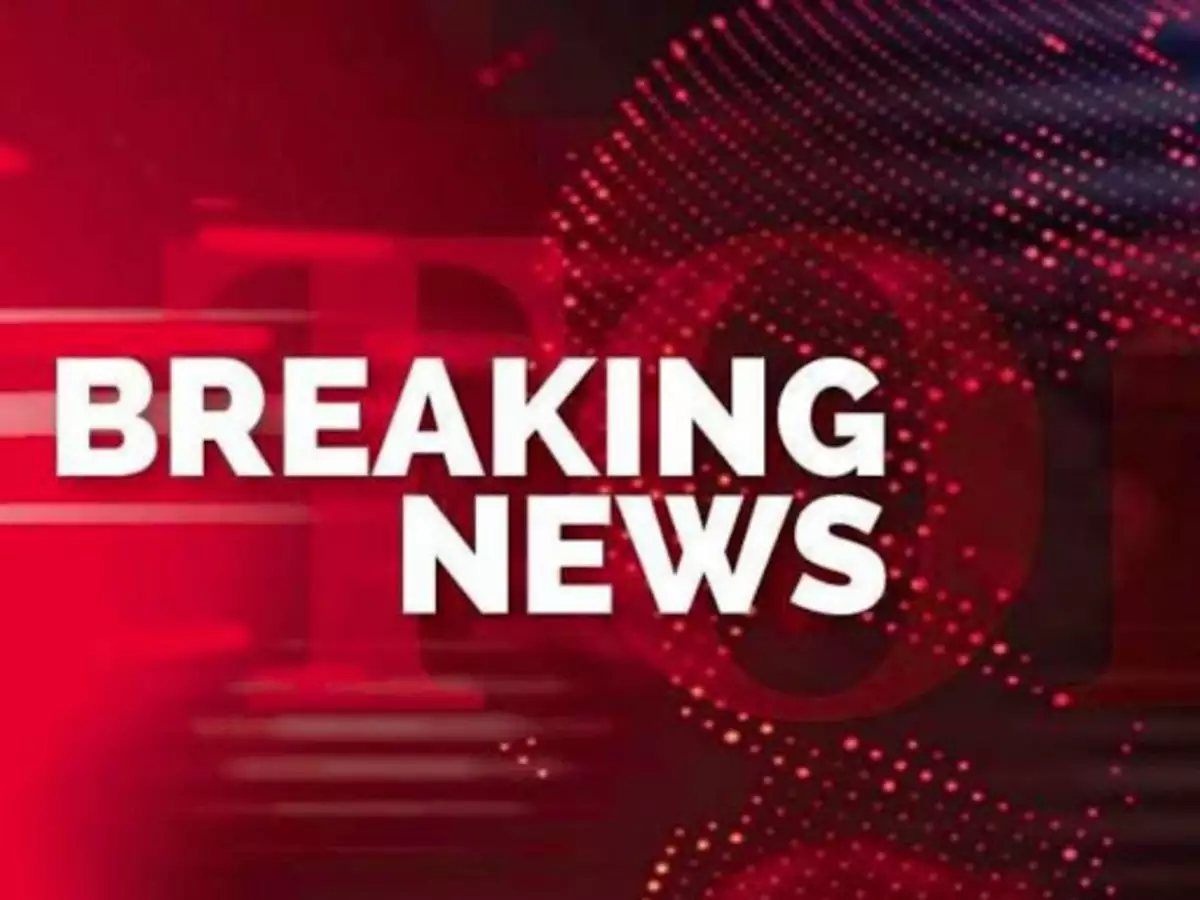 Winter storm Gail Update. It has been forecast for the past 5 days, and is now gearing up in intensity as it approaches the north eastern U.S., where it is expected to unravel a nasty wintry mix late Wednesday and into Thursday. The main risk is the snow, which is expected to be very disruptive for late Wednesday and into Thursday for much of the North East.
The 12Z GRAFF weather model gives the following snowfall accumulation values (in inches) for Thursday.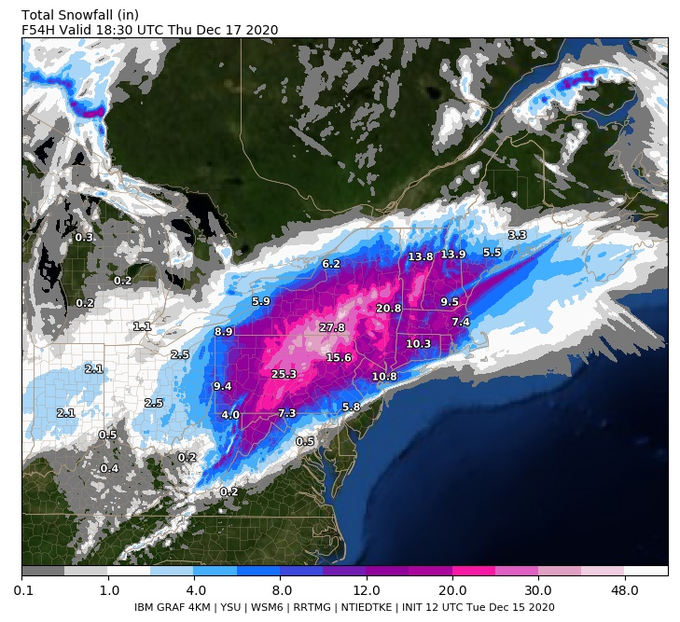 The "GRAFF" is not alone in producing over 24 inches of snow, the GFS, ECM and NAM have values close to 24″ for portions of north east Pennsylvania, North East New York state. The National Weather Service have provided the following graphic for NYC and Long Island, highlighting the potential for over 12″ of snow here. However, uncertainty of precipitation type is higher for these more southern areas, especially the east of Long Island which is likely to see reduced snowfall accumulations due to a wintry mix.
Cities such as Philadelphia, Baltimore and Washington D.C. will almost certainly see a wintry mix, this limiting snow accumulations to a couple of inches max. Further north west towards more inter-state areas snow accumulations will rapidly increase to well over 12″, again approaching 24″ with a stormMAX value of 28.5″ given for high ground in North East PA near the NY state border.
Graphic: Expected snowfall accumulations for the NYC, Lond Island area from Winter Storm Gail.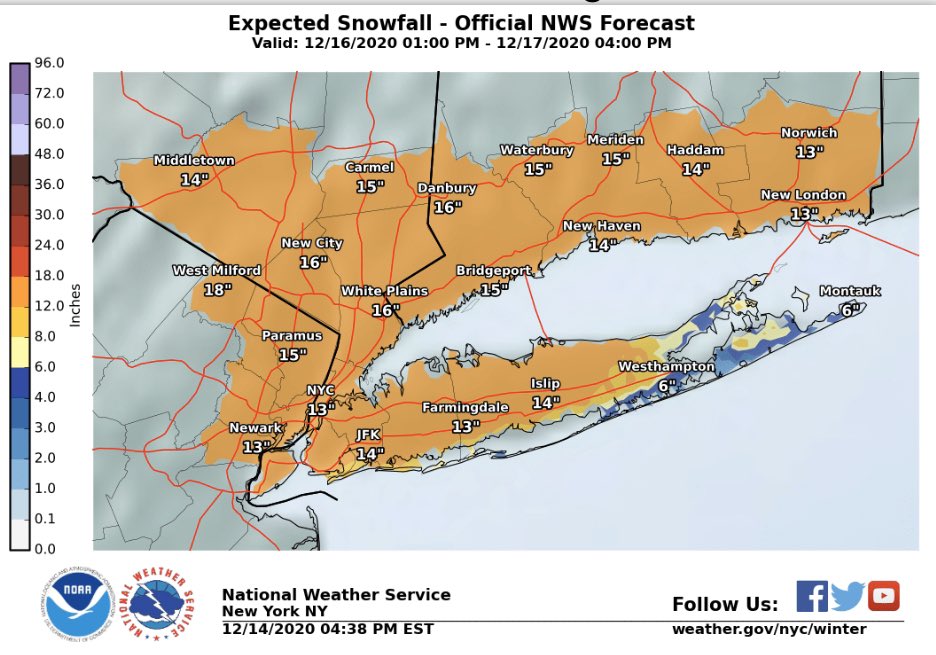 Whilst portions of northern WV and north west Virginia will still see significant snow, 6-10″ locally, there will also be a spell of freezing rain / ice for these areas. This occurring on Wednesday evening. Up to an inch of ice is currently being indicated for western Virginia, and into western NC. So, impacts from ice producing power outages is possible in these areas. The following map highlights the areas at risk from significant ice accumulation from this storm.
Graphic: Expected ICE accumulation from the NAM weather model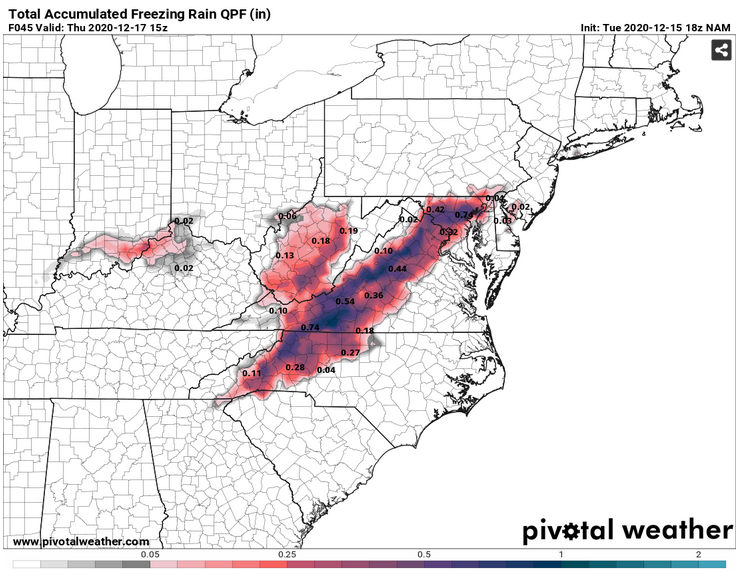 This is no doubt a very hazardous winter storm and is likely to produce some widespread severe in the north east during this period. Widespread winter storm warnings have been issued by the National Weather Service. Thank you for reading this update, admin.